What is the EV Skills Program for auto mechanics?
The EV Skills Program aims to provide a structured training path and a recognized certification in electric and hybrid vehicle maintenance and repair to industry workers across Quebec.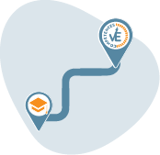 A training path for electric vehicles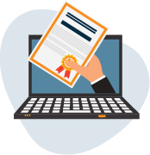 EV Skills Certification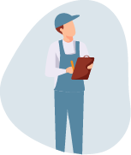 Skills EV certified trainers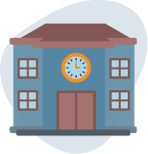 A network of authorized training centers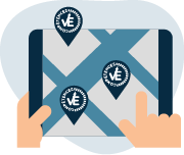 A list of EV Skills approved garages
How to register?
Registration

Create an account by clicking on self-assessment, then registration (have your official company name ready to register).

After creating your account, you will receive a confirmation email (make sure you choose a functional email address).

Self-Assessment

 Log in to your account to begin the self assessment.

Click on the "Start" button to complete the online self assessment. 

Result

The result indicates the starting point (level of training) in the pathway.

Example : if you start at level 2, you will be advised to register for courses 2, 3, 4 and 5, which means 187 hours of training.

Training

Tell your employer the result of your training, as it is your employer who will have to register you for the training. Your employer will have to go to the Training page and fill in a pre-registration form. Your regional organization will contact you afterwards.

Note : Training will be daytime and your employer must agree to release you on your work time (salary reimbursement applicable).
Training and Objectives
Provincial EV Training Pathway

Online self-assessment
Helps to assess the candidate's skills.

5 Levels of training
Training available according to the skills to be worked on.

EV Certification
Evaluation tool to certify the skills and knowledge acquired along the way.
See dates
Level 1 -
Electricity (Basic)
Duration - 28 hours
See dates
Level 2 -
Electricity (Intermediate)
Duration - 35 hours
See dates
Level 3 -
Electric and Hybrid Vehicles (VHE 1)
Duration - 14 h hours
See dates
Level 4 -
General maintenance and diagnostic tools (VHE 2)
Duration - 21 h hours
See dates
Level 5 -
Advanced training in electric vehicles
Duration - 63 h hours
Authorized training centers
 CPA Cantons-de-l'est (Eastern Townships)
CFP Vision 2020 - 595, Rue Notre Dame E, Victoriaville, QC G6P 4B2
Eastern Townships CPA - 1150, Rue Galt E, Sherbrooke, QC J1G 1Y5
CPA Montreal
CFP Compétences 2000 - 777, Avenue de Bois-de-Boulogne, Laval, QC H7N 4G1
CFP Compétences Rive-sud - 399, Rue Conrad-Pelletier, La Prairie, QC J5R 4V1
Vast Auto Académie - 34747 Boulevard Lévesque Est, Laval H7C 1M9
EMEMM - 5455 Rue Saint-Denis, Montréal, QC H2J 4B7
RIVERSIDE SCHOOL BOARD - 7525 Chemin de Chambly, Saint-Hubert, QC J3Y 0N7
WEST ISLAND CAREER CENTRE - 13700 Boul. de Pierrefonds, Pierrefonds, QC H9A 1A7
CPA Lanaudière-Laurentides
CPA Lanaudière - Laurentides - 460 Boulevard de l'Industrie, Joliette, QC J6E 8V3
CFP Saint-Jérôme - 917 Montée Saint Nicolas, Saint-Jérôme, QC J7Y 4C8
CFP de l'automobile - 301 Boulevard du Domaine, Sainte-Thérèse, QC J7E 4S4
CPA Mauricie
CFP Qualitech - 1980 Rue Paul-Lemoyne, Trois-Rivières (Québec) G8Z 2W2
CFP Paul Rousseau - 125 Rue Ringuet, Drummondville, QC J2B 6W6
CPA Québec
CPA Québec - 5450 Rue Rideau, Québec (Québec) G2E 5V2
CFP Wilbrod Bherer - 5 Rue Robert Rumilly, Québec, QC G1K 2K5
CPA Saguenay-Lac-Saint-Jean
Motorized Equipment Pavilion - 980 Rue Georges-Vanier, Chicoutimi QC, G7H 4M3
CSMO-AUTO
CFP CIMIC - 11700 25e Avenue, Saint-Georges, QC G5Y 8B8
CFP Rimouski - Neigette - 424 Avenue Ross, Rimouski, QC G5L 6J2
CFP Relais de la Lièvre-Seigneurie - 378-B Rue Papineau, Papineauville, QC J0V 1R0
Certification for technicians
Prerequisites
Completion of the online self-assessment
Completion of all program trainings following the self-assessment results
Successful completion of the Skills EV certification exam (your regional organization will contact you at the end of the process)
Certificates will be issued via email following successful completion of the exam.
Certifications will follow the mechanic.